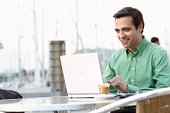 "My computer kept crashing with illegal operation errors. At first I thought it was a virus, but my antivirus wasn't able to find anything wrong. I ran the programs in UN-INFECTED and found over 400 issues, After it corrected them, my computer was no longer crashing!
Hatís Off to UN-INFECTED for saving me a lot of headaches! You fixed my PC in no time"



UN-INFECETED provides a convenient way for non-technical users to perform routine maintenance without the need to become a computer geek.
Key Benefits

x

Extremely Easy to Use

Starts its work with just one click. Scans, repairs and gives personal care to your PC.

x

100% Defends Your PC

Scans and removes spyware and adware using up-to-date definition files. Prevents spyware, hackers and hijackers from installing malicious items on your computer. Erases and updates your PCís activity history.

x

Cleans your Windows

Boosts your systemís performance by cleaning missing files, destroying unwanted files, deleting obsolete files, removing junk files, and eliminating corrupt registry entries.

x

Keeps PC Running at Peak Performance

Tunes up Windows by unleashing the built-in power of your system. Dramatically improves both system and Internet performance.

x

Fixes Multiple System Errors

Does more than a registry cleaner, keeping your PC stable and running at peak efficiency. Repairs PC configurations by eliminating system bottlenecks and preventing crashes.